Carpet Cleaning Sioux Falls, SD is your trusted local company that offers various types of residential and commercial cleaning services. Each work that we deliver is of the finest quality with inexpensive rates and backed with a Satisfaction Guarantee.
Certified Technicians Delivering Various Types of Cleaning Services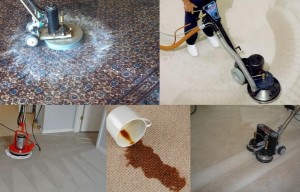 We have a team of certified cleaners that can do any size or type of cleaning project and finished it in a timely manner to make our clients fully happy and satisfied with the outcome of our work. The following is a list of the professional cleaning services that we offer:
We will give home or business carpets a proper, deep clean using the steam cleaning method. This naturally powerful procedure, also known as 'hot water extraction' process, will efficiently get rid of both surface dirt and deep-seated contaminants that cannot be removed with just regular vacuuming.
Most rugs, if not all, are made from delicate and luxurious material that's why they call for a gentle, thorough clean. Our rug cleaning service use mild yet effective cleaning methods together with environment-friendly solutions that won't damage the rug's fibers or dye material.
There's no need to replace your stained carpets or rugs for we will successfully eliminate old or new stubborn stains, making them spotless clean again. We also have a wide selection of deodorizers that will permanently get rid of odor-causing bacteria lingering on beneath the rug's fibers that is the main cause of the unpleasant smell coming off your carpet.
Get to enjoy a sound and undisturbed sleep with the help of our mattress cleaning service. This is because we will give your mattress a deep clean by removing dirt, bacteria, allergens and pollutants accumulation which often trigger allergies or asthma complications.