Quality Yet Inexpensive Residential Carpet Cleaning Works
Our professional carpet cleaning works will help homeowners in Sioux Falls, SD maintain the clean and like-new appearance of their rugs for a much longer period of time. We offer the best residential carpet care service that is reasonably priced and backed with a 100% Satisfaction Guarantee. It does not matter what size or type of carpet you have at home because we have a staff of certified cleaners that can get the job done efficiently and quickly. We highly value the happiness of our residential clients that's why we are committed to giving them a terrific carpet care job.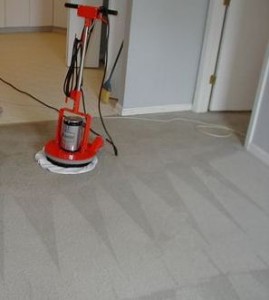 Encapsulation carpet cleaning, also known as Very Low Moisture (VLM), is the cleaning process that we use when caring for residential carpets, making them spotless clean and looking like-new once again. This low moisture cleaning method is not only very effective in the removal of deep-seated soiling but it's also a water and energy efficient technology that uses environmentally friendly cleaners that are proven to be safe for children and pets. Another advantage of using this cleaning procedure is that it has a fast drying time, getting carpets fully dry in just 30 minutes or an hour and a half.
Baby Safe and Pet Friendly Carpet Care Solutions
Our team of skilled and experienced cleaners uses the latest, most powerful equipment that will no doubt give rugs the deep cleaning they require. We also have a wide selection of safe and environment friendly cleaning solutions that when applied to your carpet won't leave behind toxic residues that can pollute the quality of indoor air in your residence which usually cause negative health effects like aggravating asthma or allergy attacks. Since we use cleaning agents that are mild, whatever chemical we'll apply on your home carpets are sure to be safe for your kids, pets and surrounding.
Majority of home rugs will need professional cleaning every 18 months or so but this schedule will vary depending on the traffic they receive daily. For example, a carpet installed in a residence with children around will call for more constant expert care of every 12 months. On the other hand, less trafficked rugs will be just fine for up to 24 months or even longer without having to undergo professional cleaning.
Certified Carpet Cleaners in Sioux Falls SD
What makes our service reliable is that we will not send you temp workers. Instead, a team of uniformed, qualified technicians will come over your house to deliver a top-notch carpet cleaning job. Moreover, you can be assured that all of our cleaners are licensed and bonded workers who have each undergone a careful background check, including drug testing, to ensure the safety of our customers and their property.
The reason why our professional carpet care job is in demand among many homeowners is due to the superb workmanship that we bring and the great outcome of every project that we do. Contact us now to schedule our residential carpet cleaning service.