Sioux Falls, SD Quality Residential and Commercial Upholstery Care
We offer professional residential or commercial upholstery cleaning service to our clients in the Sioux Falls, SD area. Our team of certified, skilled technicians will help restore the furniture's upholstery into looking like-new once again. The professional upholstery care that we deliver is designed to meet the specific needs of every customer to ensure that they will be pleased with the outcome of our work.  We will use state-of-the-art technology and advance cleaning equipment so we can always provide our friends and neighbors an excellent job.
Certified Upholstery Cleaners in Sioux Falls, SD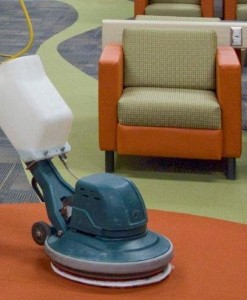 Our cleaners are highly trained professionals who are experts when it comes to handling and cleaning all types of upholstery fabrics such as suede, velvet and silk. We are confident that the training and skilled of our technicians will be such an advantage when it comes to giving upholstered furniture the proper, deep clean that they need, particularly in eliminating build-up of grime, germs, body oils and salt, as well as harmful pollutants and allergens.
The upholstery cleaning method that we use is the VLM (Very Low Moisture) Encapsulation Cleaning which is a non-residue dry foam procedure that will give upholstery a proper, deep clean. Unlike other cleaning methods, the VLM technology is water and energy efficient, has a much faster drying time and uses green cleaning solutions. You can be sure that your couch or sofa will be dry in a matter of 1-2 hours only. The 4- step cleaning process involved in this cleaning technique will guarantee that your upholstered furniture is not just clean but totally restored to its previous, like-new appearance.
Low Moisture Upholstery Cleaning Procedure
To ensure that the upholstery gets deeply cleaned, we follow necessary cleaning steps which includes a thorough pre-clean inspection of the furniture, assessing the current condition of the upholstered furniture, recognizing the exact fabric of the upholstery, testing the furniture fabric/material for compatibility purposes and correct, deep vacuum procedure. All of these steps are important for us to give our clients the finest upholstery cleaning work,
We understand that getting the right professional cleaner is important that's why we are always committed in providing our customers the best job possible. All of our technicians are well trained and they often attend professional schools to keep up with the latest, upholstery cleaning techniques. Most importantly, we are an IICRC certified company.
Affordable Upholstery Cleaning Service in Sioux Falls, SD
After getting your upholstered furniture professionally cleaned, we suggest that you also get our spill and stain protection service wherein we will spray an odorless and non-toxic coating on your upholstery to help it resists stains, spills and soiling for up to 12- 24 months.
Contact us now and schedule our quality and affordable upholstery cleaning service. We clean all types of both residential and commercial upholstered furniture, always delivered in the finest workmanship and backed with a Satisfaction Guarantee.